Nestled on an acre of beautiful Tuscan countryside, this expansive farmhouse estate boasts iconic Italian views and a rich history. Set atop a hill, the three-story stone home offers 360-degree views of the crystal blue waves of the Mediterranean Sea, the picturesque Lake Massaciuccoli, and the rolling green Italian countryside.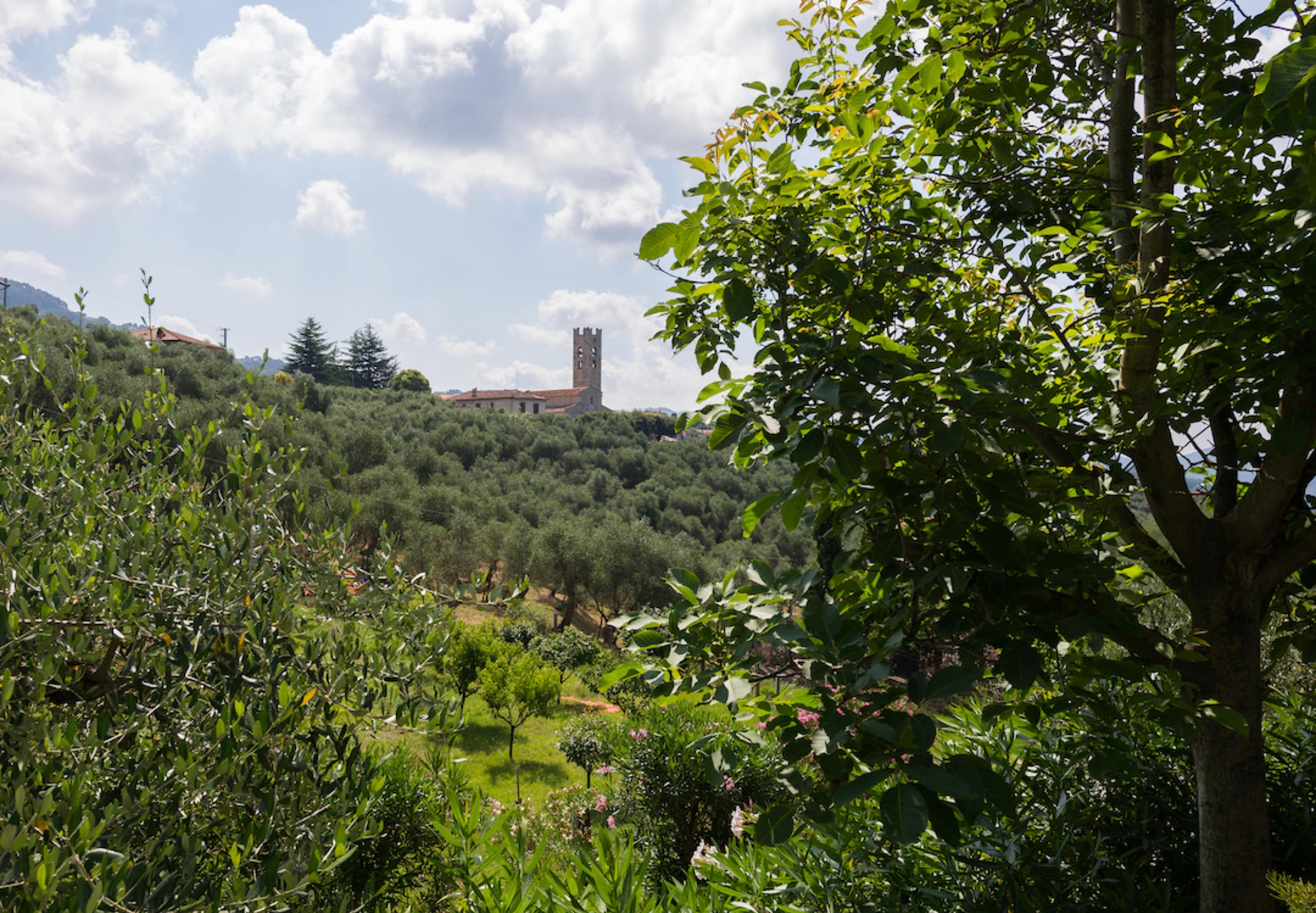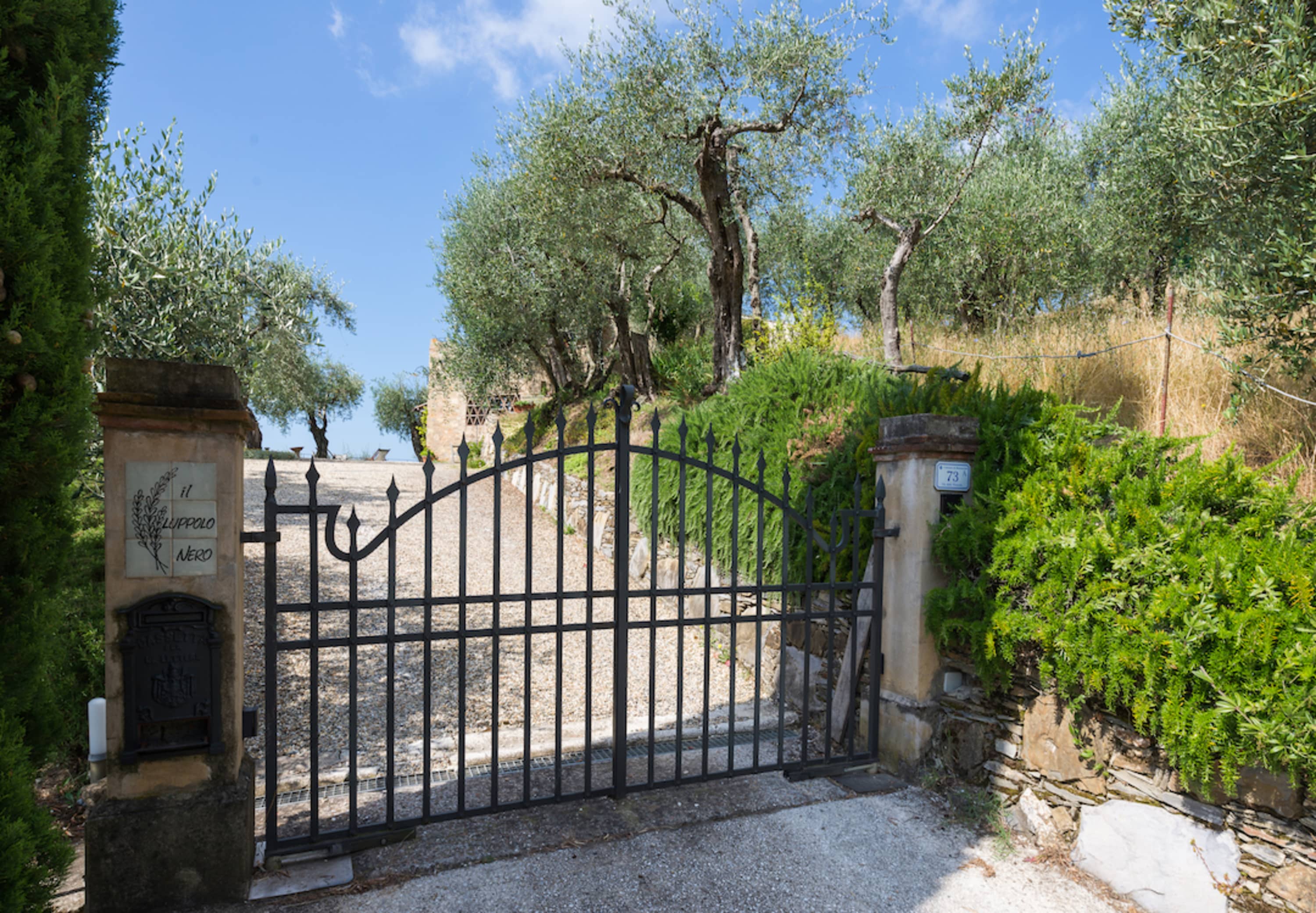 Take in the breathtaking views from one of the home's many private terrazzas or lounge by the unique kidney-shaped pool as you gaze upon the vast landscape. In addition to the beautiful land surrounding the home, the centuries-old olive trees and manicured landscape immediately surrounding the structure also provide gorgeous scenery for outdoor entertaining. With several outdoor entertaining areas—from the natural stone patio surrounding the pool to the covered dining area directly connected to the home—your guests will never tire of the scenery at this lovely estate.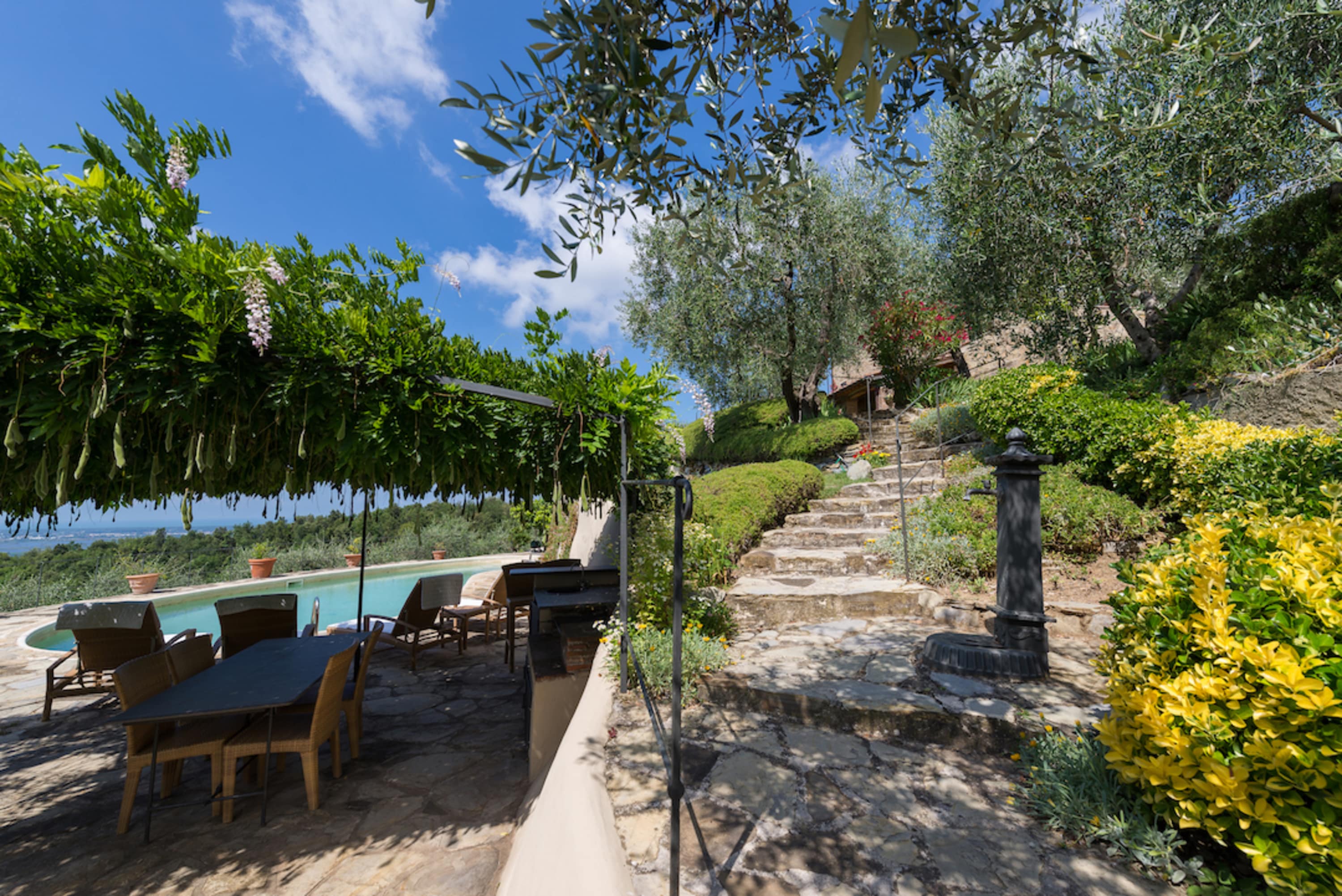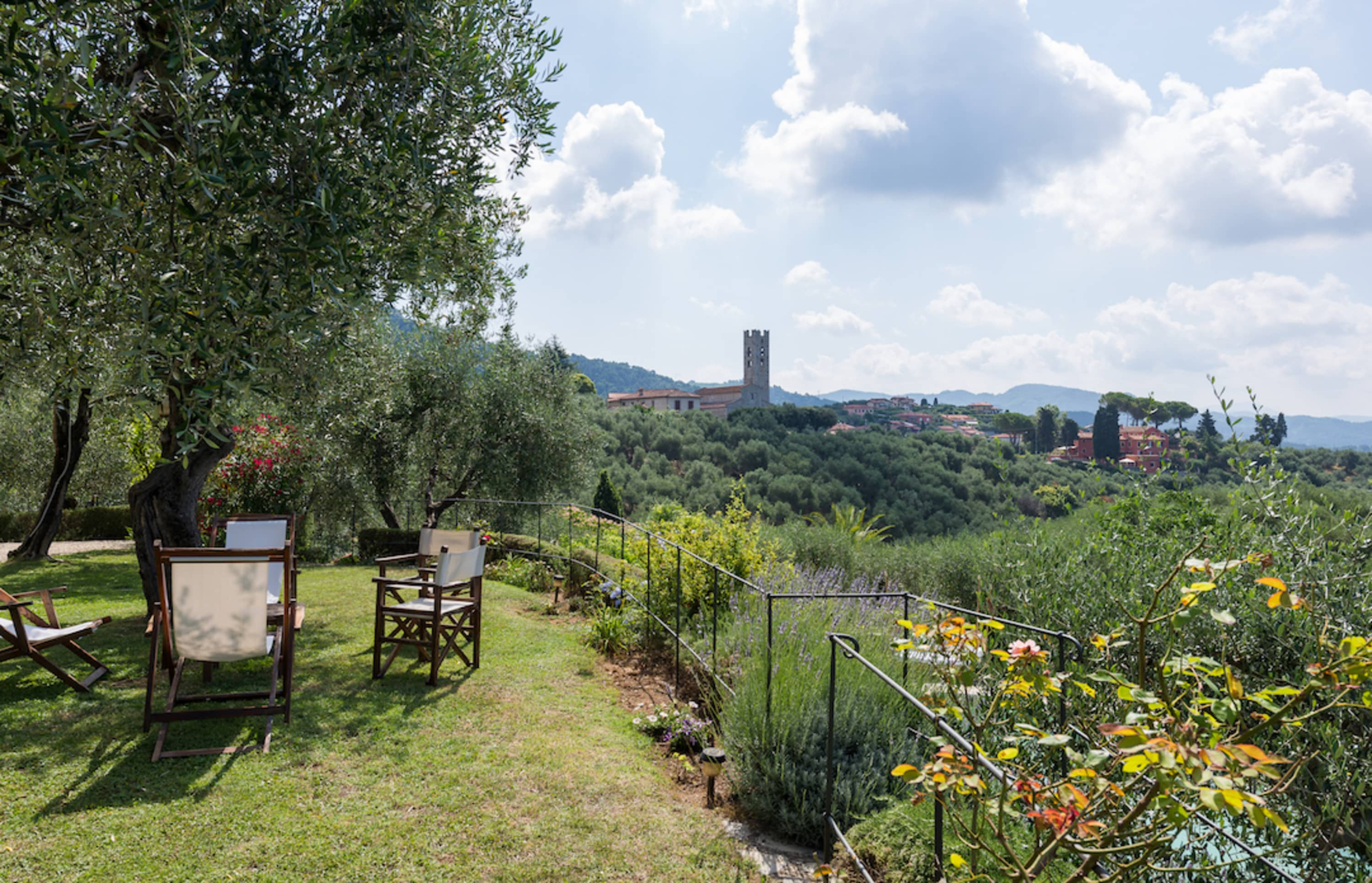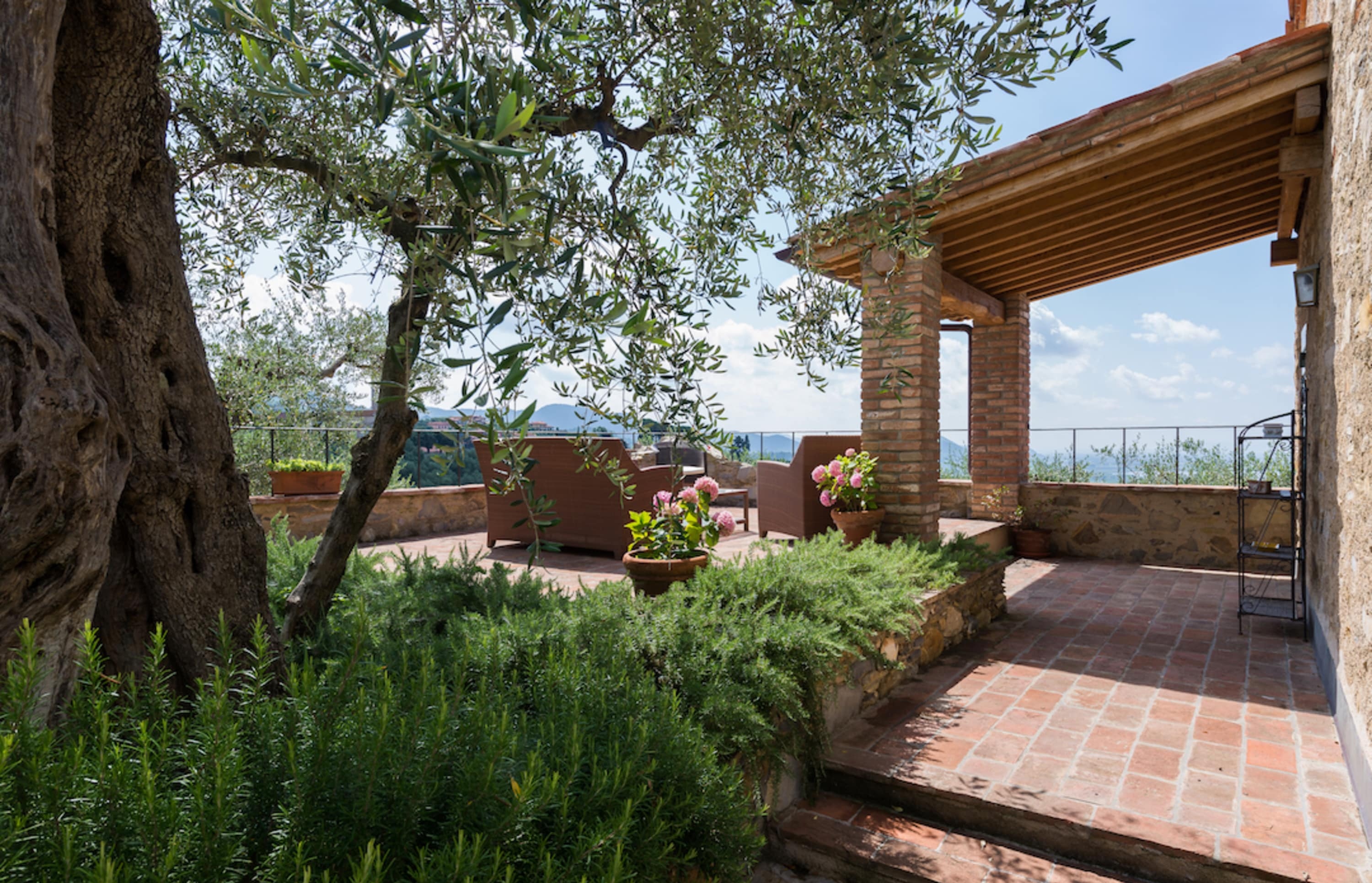 In addition to amazing views from the home's exterior, Villa il Luppolo Nero also offers exquisite views from every window in the three-story structure. Look to the west and you'll see the islands of Corsica, Elba, Gorgona, and Capraia floating in the sparkling Mediterranean Sea. The historic village of Pieve a Elici and the 11th Century Romanesque church San Pantaleone can be seen to the east. To the south, gaze on the waters of Lake Massaciuccoli and, in the distance, the Leaning Tower of Pisa and the port city of Livorno. The north offers views of the home's own olive groves.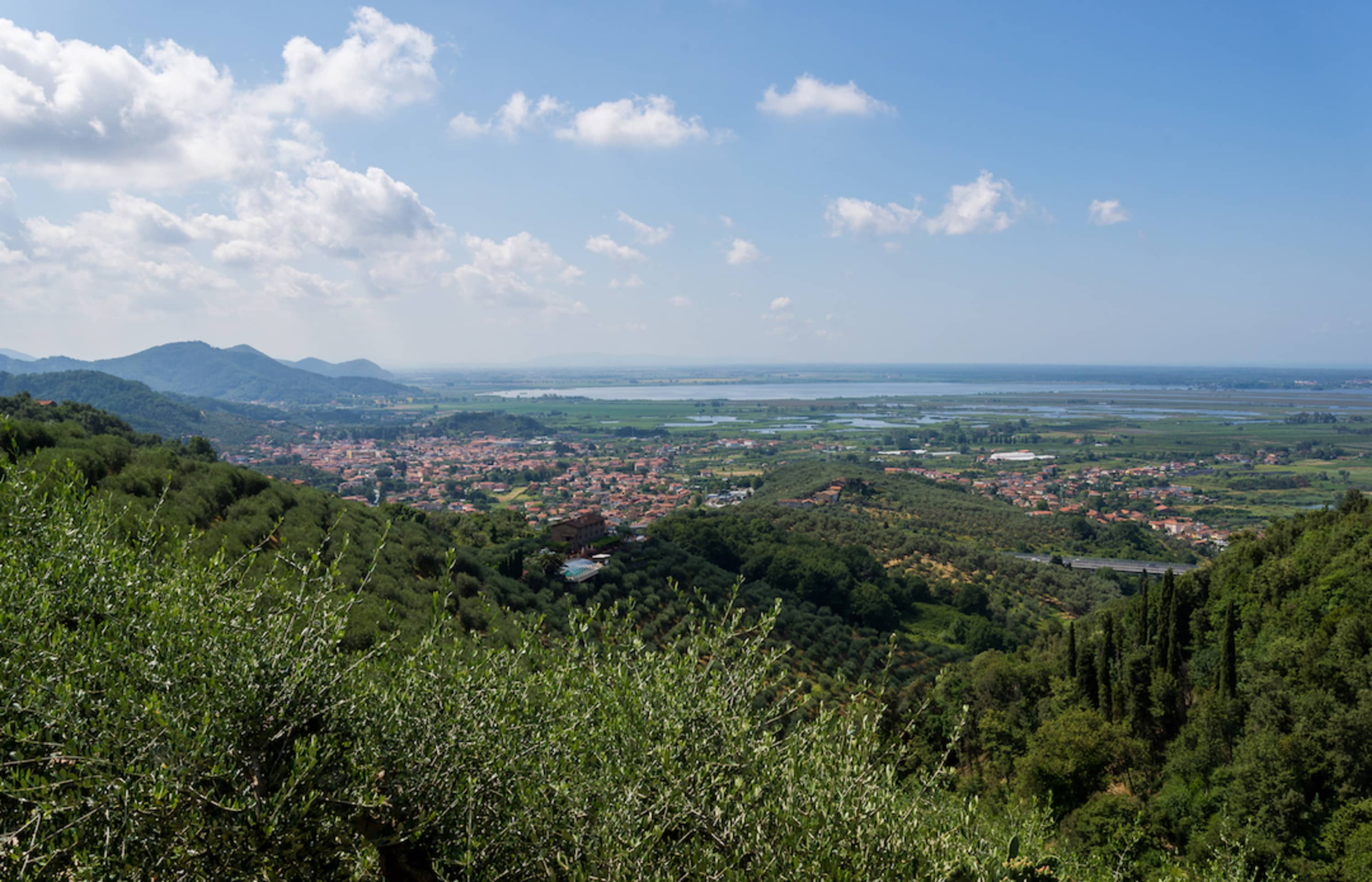 This historic home is made up of three exquisite bedroom suites, each with its own private bathroom and balcony with stunning views. With an expansive, open-concept bedroom, private sitting room warmed by a beautiful fireplace, and bathroom equipped with a shower and bathtub, the home's main master suite encompasses the entire third floor. The second floor includes two other private suites, one with floor-to-ceiling glass doors offering exceptional views of the countryside outdoors. 


In addition to the lavish sleeping quarters, this quaint stone home also features a semi-professional kitchen and a charming independent cottage just a few steps away from the main home. Featuring classic Tuscan architectural elements, such as beautiful exposed wood beams, stone flooring, and quaint marble fireplaces, the interior of this home is a sight to be seen. 


Ideally located, Villa il Luppolo Nero is a short drive to the seashore in Forte de Marmi or Viareggio, the medieval city of Lucca, the famous city of Pisa, and the marble caves of Carrara. With an array of exciting outdoor activities in the land surrounding the home, in addition to the historic sights, amazing dining options, and wonderful shopping in the nearby villages, you will never want for things to do while living in this charming Tuscan farmhouse.