My listing on North Carmelina in Brentwood is an exceptional, gated, east coast residence surrounded by "million-dollar landscaping", 85 mature trees, and a meandering stream.
French doors open from the beautiful living room, family room, and breakfast room to the lovely stone patio with views of the magnificent gardens. The home has a gracious living room with wood floors, a large fireplace, window seats, and fabulous high ceilings with beams overlooking extensive gardens. The oversized pine-paneled family room with fireplace and authentic style bar is near the sensational dining room that includes a terrific stone fireplace, beams, wood floors, and a large butler's pantry with a built-in wine refrigerator. Wonderful first-floor guest room/study with ¾ bath has views of the very private front gardens. The fabulous master bedroom has a fireplace, 2 dressing rooms, and 2 baths. There are 2 en-suite bedrooms with great privacy, new baths, and walk-in closets. The property has separate maid's quarters with a bath and a 3-car garage.
List Price: $7,980,000.
The adorable community enclave of Brentwood Village is only a skip and a jump away. Restaurants, coffee shops, hair salons, and clothing stores adorn the streets for Brentwood residents as they seek wares and fares from their favorite independent merchants.  If you've ever seen the classic film "Strangers When We Meet", starring the fabulous Kirk Douglas and Kim Novak, you've seen Brentwood Village and one of its oldest establishments, Brentwood Village Market.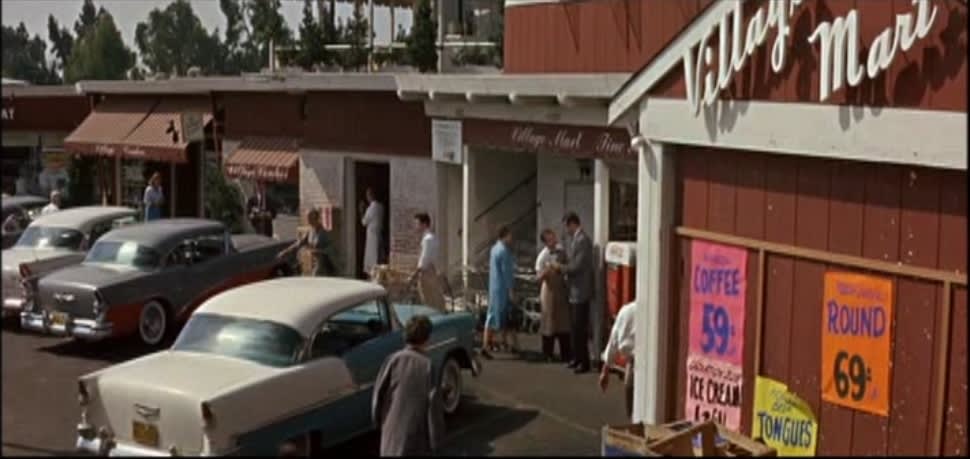 The area was once part of the Rancho San Vicente y Santa Monica, a Spanish land-grant ranch sold off in pieces by the Sepulveda family after the Mexican-American War. Originally planted with soybeans and avocados, Brentwood is now one of the most prominent and wealthy neighborhoods in Southern California.