Los Angeles real estate is more robust than ever with its unbridled growth of no-expense-spared properties that make most million-dollar listings sound like a bargain. Is L.A. becoming the most expensive high end market in the US? Take a tour of L.A.'s newest and most expensive property listings and find out what several millions can buy you.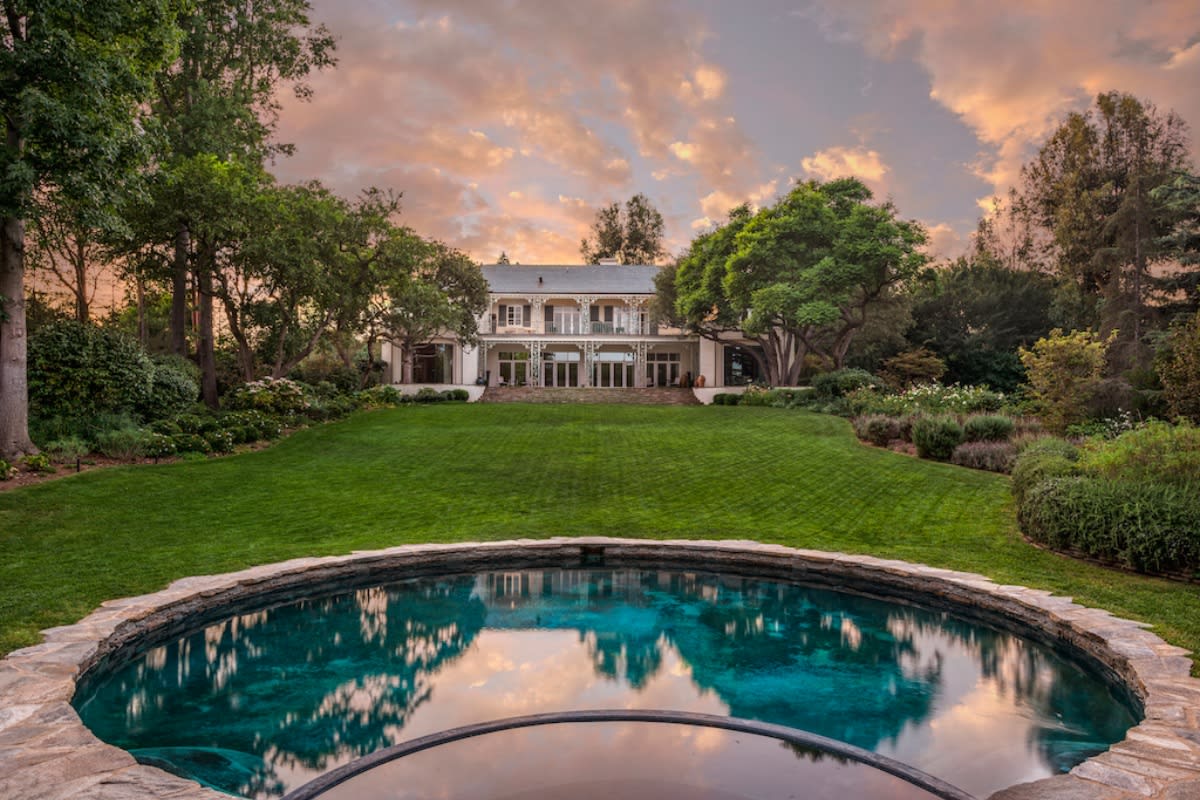 Photo Source: The Goetz Estate

EDIE GOETZ ESTATE (79 MILLION)
Located in Holmby Hills, this stunning compound elegantly sits on two properties, encompassing a total area of over 4.38 acres. Placed in the market for the first time in over 25 years, the grandiose home features Georgian Revival architecture –high ceilings, elaborate wrought iron designs and grand public rooms add classical touches to the property. In 1947, Hollywood's go-to interior designer Billy Haines redesigned the main house and transformed it into a lavish showplace for events. Perfect for large-scale entertaining, the massive estate also includes three guest houses, 11 bedrooms, a tennis court, two swimming pools and manicured grounds.
300-320 DELFERN DR, Los Angeles, CA, USA, 90077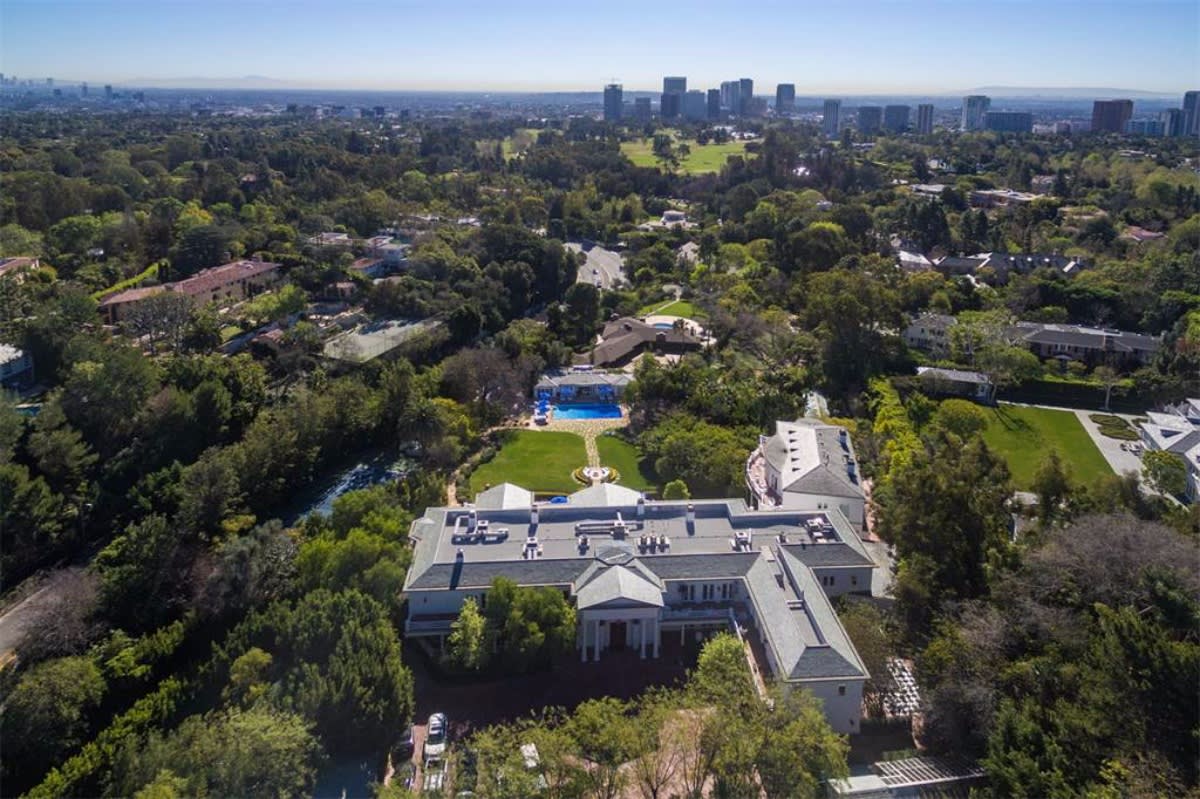 MAISON DU SOLEIL (88 MILLION)
Maison Du Soleil occupies an almost 3-acre land in Holmby Hills. The 30,000-square-foot estate features 17 bedrooms, 22 baths and a 6,000-square foot movie theater –all seamlessly combining classic Californian architecture with modern panache. Designed with intimate family life and exquisite entertaining in mind, the property includes an open floor plan that blends indoor and outdoor living, as well as five beautiful gardens.
Holmby Hills, CA, USA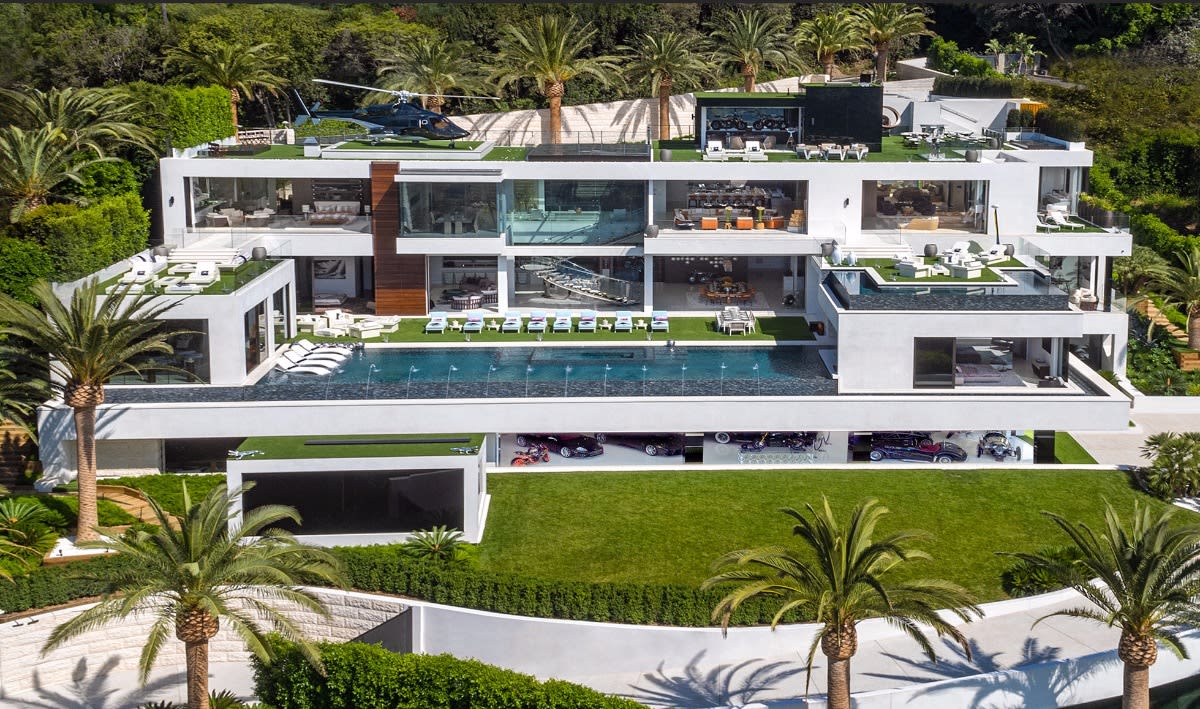 Photo Source: 924BELAIR

BEL-AIR MANSION (250 MILLION)
The most expensive home in America is up for sale at $250 million. The house, or mega-mansion to be exact, features 38,000 square feet of interior space including 12 bedrooms, 21 bathrooms, three kitchens, a 40-seat home theater, six bars, a spa, a four-lane bowling alley, an 85-foot infinity pool, two fully stocked champagne cellars and custom-made glass ping-pong and pool tables.
The spectacular estate is also paradise for any car aficionado. In the garage sits ten high-performance motorcycles and 12 collectible automobiles including a Ferrari 488, a Rolls-Royce Dawn, a 1936 Mercedes-Benz 540K, a Pagani Huayra, a Bugatti Veyron and a Bentley Continental GT convertible, just to name a few. If these swanky vehicles aren't enough, a helicopter from the 1980s TV series Airwolf, sits on the mansion's roof just for display.
The lavishly curated home also boasts a 130-piece art collection from around the world and a Roberto Cavalli-designed table setting. The ultimate billionaire who gets to call this place home will also have a full-time staff including a chauffeur, masseuse and a chef living in a separate wing.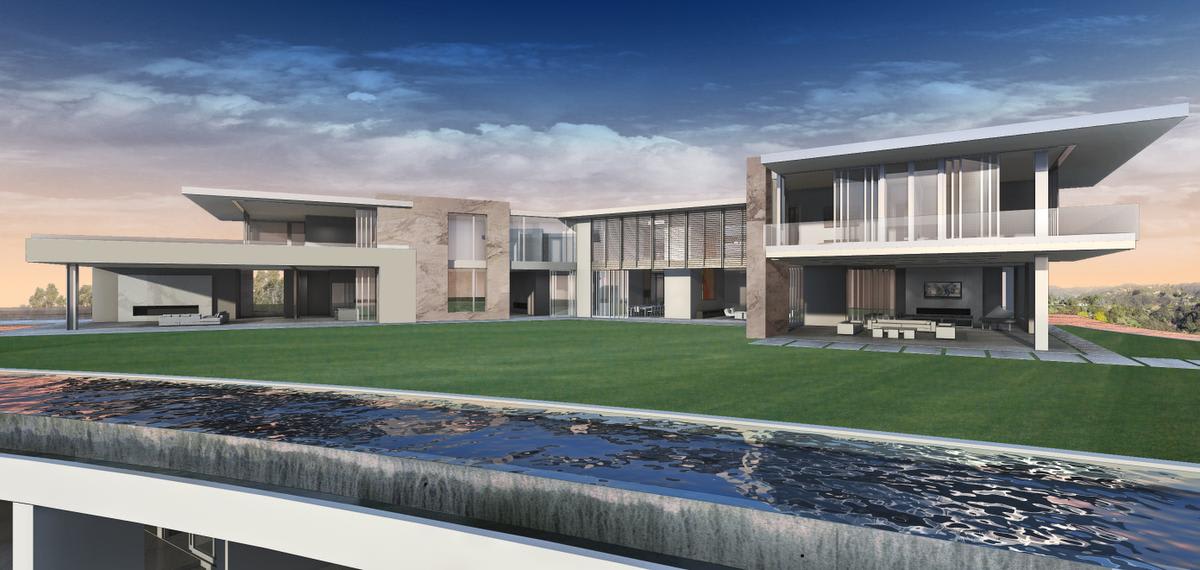 BEL-AIR MANSION (500 MILLION)
Rising on a 4-acre Los Angeles hilltop, a 100,000-square-foot property (twice the size of the White House) is under construction for no particular buyer. The asking price is a record $500 million.
The home which will be completed this year, will have almost every amenity available in the world. The compound will have a 74,000-square-foot main residence along with three smaller homes, including a 5,000-square-foot master bedroom, 30 bathrooms, a Monaco-style casino, a 30-car garage, five swimming pools, a nightclub with VIP area and a four-lane bowling alley. The Bel-Air estate which could rival the most opulent hotels in the world, will also have a two-story waterfall, a 40-seat screening room, a temperature-controlled room for storing fresh flowers, a hair and nail salon, an indoor-outdoor dance floor and a lounge with jellyfish tanks decorating its walls and ceilings.
And of course, this hilltop palace wouldn't be complete without incredible views which span 360 degrees, sweeping the San Gabriel Mountains.