The futuristic homes of tomorrow are becoming the homes of today, thanks to current smart-home technology. More and more people are recognizing the convenience and benefit of upgrading everything, but while many think of smart thermostats, lighting, and kitchen appliances, homeowners should be aware of these newest innovations in smart-home technology:
Coffee Tables
When most of us think of coffee tables, we think of an artful, if utilitarian, piece of furniture. Now, these single function pieces of furniture, have turned into yet another technological innovation for the home. For those looking for a coffee table that can double as a charging, entertainment, and sound station, the Sobro's USB chargers, power outlets, Bluetooth-enabled speaker, ambient LED lighting, tempered glass, and refrigerator drawer make it an ideal upgrade.
However, for users who want a tabletop touch-screen with more computing power, the
Ideum Duet
is a computer you can put your coffee on. Available in a variety of sizes, with a 4K Ultra High Def­ini­tion touchscreen dis­plays, the Ideum Duet has Wi-Fi/Bluetooth/Ethernet connectivity, Windows 10 operating system, and two 10W integrated speakers.
Not to be missed in this category,
La Table Kineti
is the touchscreen computing coffee table designed with practicality in mind. With just a gesture, users can transfer photos, annotated maps, or documents from the table to their phones or tablets. Even more impressive, it can be split into separate work environments so multiple family members can make use of the tables many functionalities at the same time.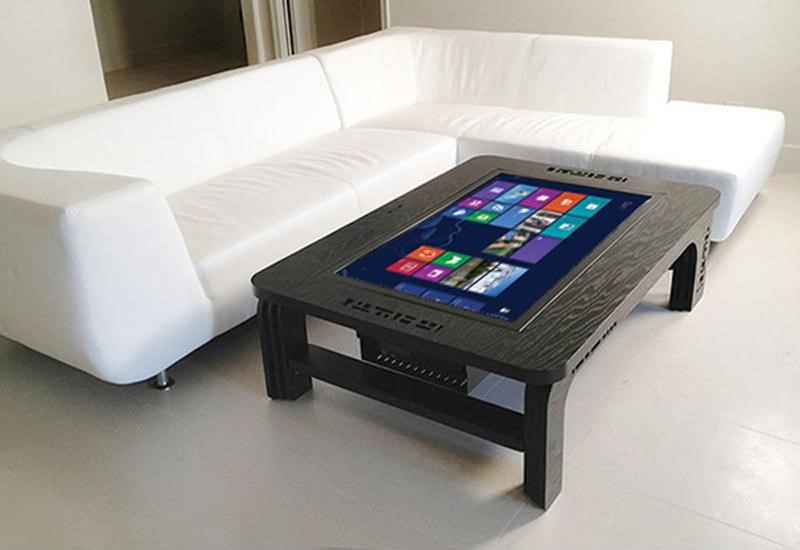 Bathtubs
The
Toto Floatation Tub
has been designed to put users into a semi-meditative state turn off the brain's alert system that keeps reminding you of items on your to-do list when you're trying to unwind. The combination of jett and design-influenced posture, flowing water, and soft lighting coalesce guide users to the superior soaking experience.
For those who don't want to fully disconnect, the
Truro Luxury Massage Tub
boasts, in addition to chromotherapy, a waterproof flat screen LCD TV, as well as a Bluetooth-compatible control panel so you can play your favorite songs as the 8 adjustable body massage jets, 23 whirlpool bubble bath jets, and 10 small water jets work to melt the day's stress away.
Mirrors
From the makeup mirror to the bathroom mirror, you won't look at your reflection the same way again.
Simplehuman and Philips interactive OLED mirror, uneven shaves and unblended foundation are a thing of the past. While Simplehuman uses an app to find the perfect light setting, and is compatible with Amazon Alexa, the Phillips interactive OLED mirror uses infrared sensors that detects the outline of the person looking at the mirror and switches off the OLEDs that are in the field of vision - thus turning it into a mirror.
Séura
is dominating the smart mirror market with seamless integration of Séura SMART technology into a custom bathroom vanity design, turning bathrooms into Smart Hubs. With hands-free voice activation as well as touch control, users can review the weather, catch up on emails, review their calendars, see the headlines, adjust home lights, open the garage - there is a suite of customizable options for users to make the most out of their mirror.