Known as one of Westside's crown jewels, Brentwood is a pristine Los Angeles neighborhood situated between Westwood and Santa Monica. The neighborhood boasts a bevy of quaint restaurants and boutique shops along its main thoroughfare, San Vicente Boulevard.

San Vicente Boulevard ends at Ocean Avenue in Santa Monica and is a hot spot for runners and dog walkers, attracted to the lush, green paths framed by picturesque coral trees. Just off San Vicente, you'll find everything you need- from the perfect brunch to the quaint shops and gourmet stylings found at the Brentwood Country Mart.

From the European café experience of Café Luxxe to the American diner experience of Barney's burgers to the chocolate enthusiasts' definition of paradise- Edelweiss Chocolates, the mart has a little something for everyone. You'll discover a plethora of shops to fit any style at the more than 20 stores, ranging from shoe repair to designer clothing. It's also the perfect stopping point after a run to the beach.

Also located in the Brentwood Country Mart, the Farmshop is a household name in the Brentwood community. Serving up fresh, California-inspired delights, the restaurant and bakery are considered to be one of the foremost places to get a croissant in Los Angeles. You'll have to travel to France for comparison. They create, design, and prepare food for their community, and once in and while, a curious tourist. "Everything we serve and, in fact, everything you see at Farmshop starts with a name, a face, and a long-standing relationship that we believe in," says Chef Cerciello.

Within this crown jewel of a city, is one of its most prized creations, The Getty Center. Designed by architect Richard Meier, the Getty Center holds renowned collections of European and American art, from medieval times to the present. The 24-acre hilltop property offers stunning, panoramic views, from downtown Los Angeles to the Pacific Ocean. The garden is a botanical masterpiece, designed by Robert Irwin. You can enjoy a picnic on the grass area near the Central Garden, or dine at The Restaurant or the Garden Terrace Café.

The Skirball Cultural Center is just minutes from the Getty, and is "a place of meeting guided by the Jewish tradition of welcoming the stranger and inspired by the American democratic ideals of freedom and equality." Through inspiring and educational programs, exhibits, and live performances, the Skirball Cultural Center stands as one of the city's most intriguing and valued destinations.

Residing in Brentwood

Brentwood residents enjoy exquisitely-built homes on beautiful acreage with mature landscaping, surrounded by a community that's both prestigious and welcoming. Here's a sampling of sold homes in this unique Los Angeles suburb:
$4,650,000
This walled and gated Brentwood Mediterranean estate, positioned on approximately 1.5 acres, is highlighted by its exquisite setting centered about a magnificent 400-year-old California oak. This Mediterranean estate charms with its several skylights, refreshing waterfall plus tiled outdoor entertaining area.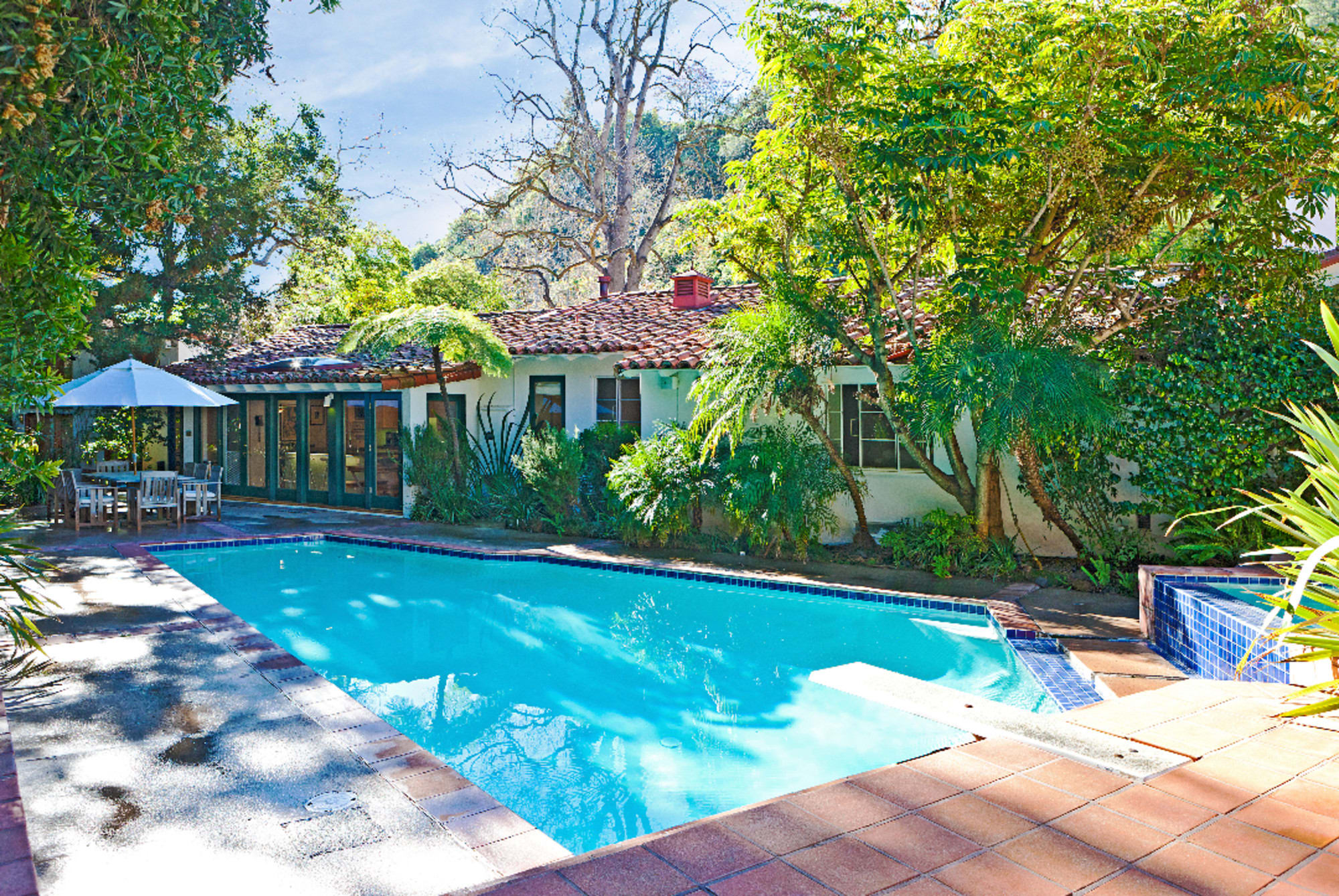 Large elegant home centrally located in Brentwood, with 6 bedrooms and 5 baths, this home is perfectly accommodating for all generations.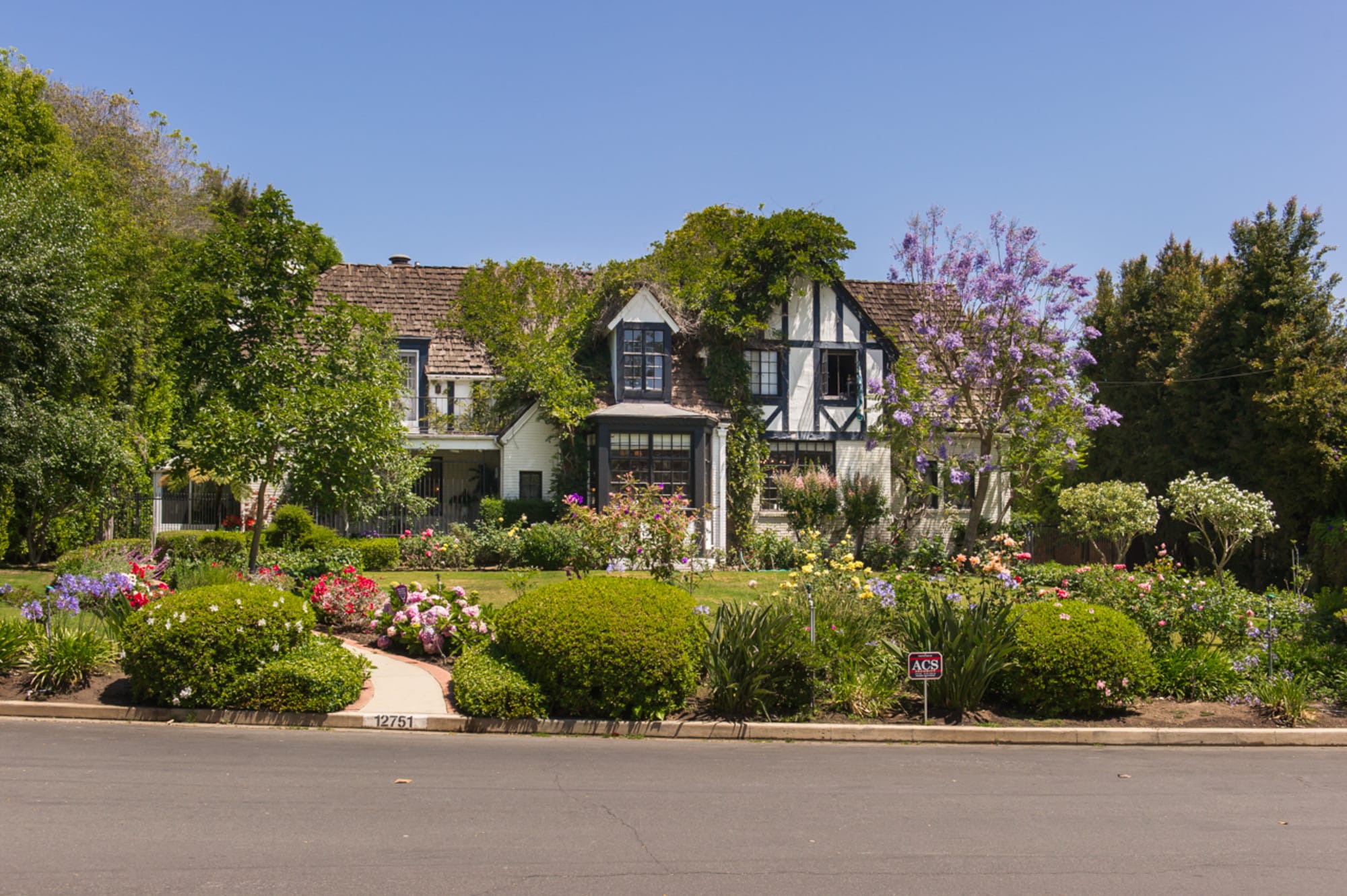 Exceptionally unique, a private gem on a 30,000 sq ft lot in Brentwood. Californian Modernism/ Contemporary exuding warmth & charm. Uninterrupted canyon views and ocean views in the distance result in breathtaking views.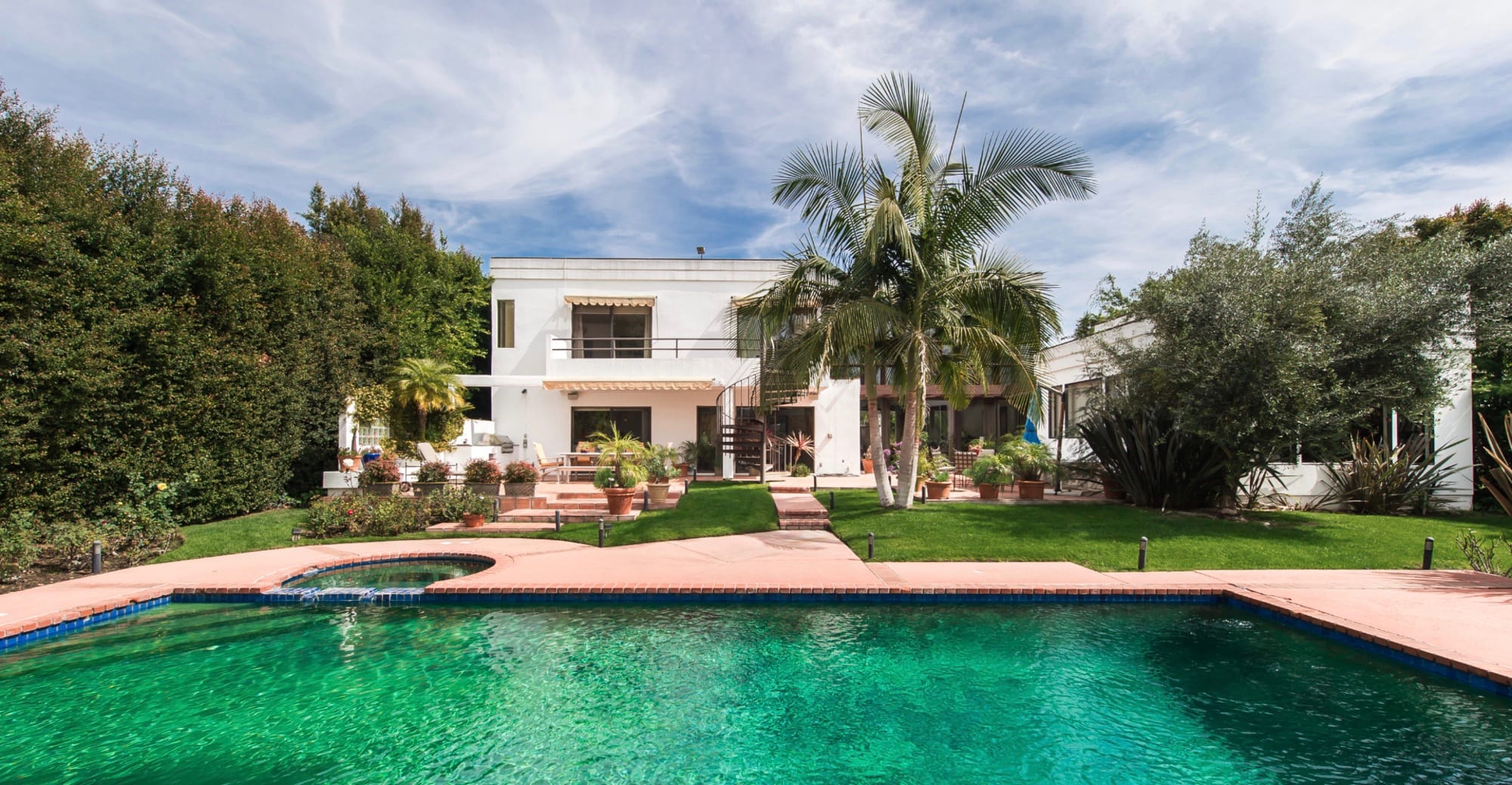 $7,980,000
Surrounded by 86 mature trees and a beautiful meandering stream, this stunning home epitomizes the "million-dollar landscape." French doors open from the beautiful living room, family room, and breakfast room to the lovely stone patio with views of the magnificent gardens. Gracious living room with wood floors, large fireplace, window seats, fabulous high ceilings with beams overlooking extensive gardens.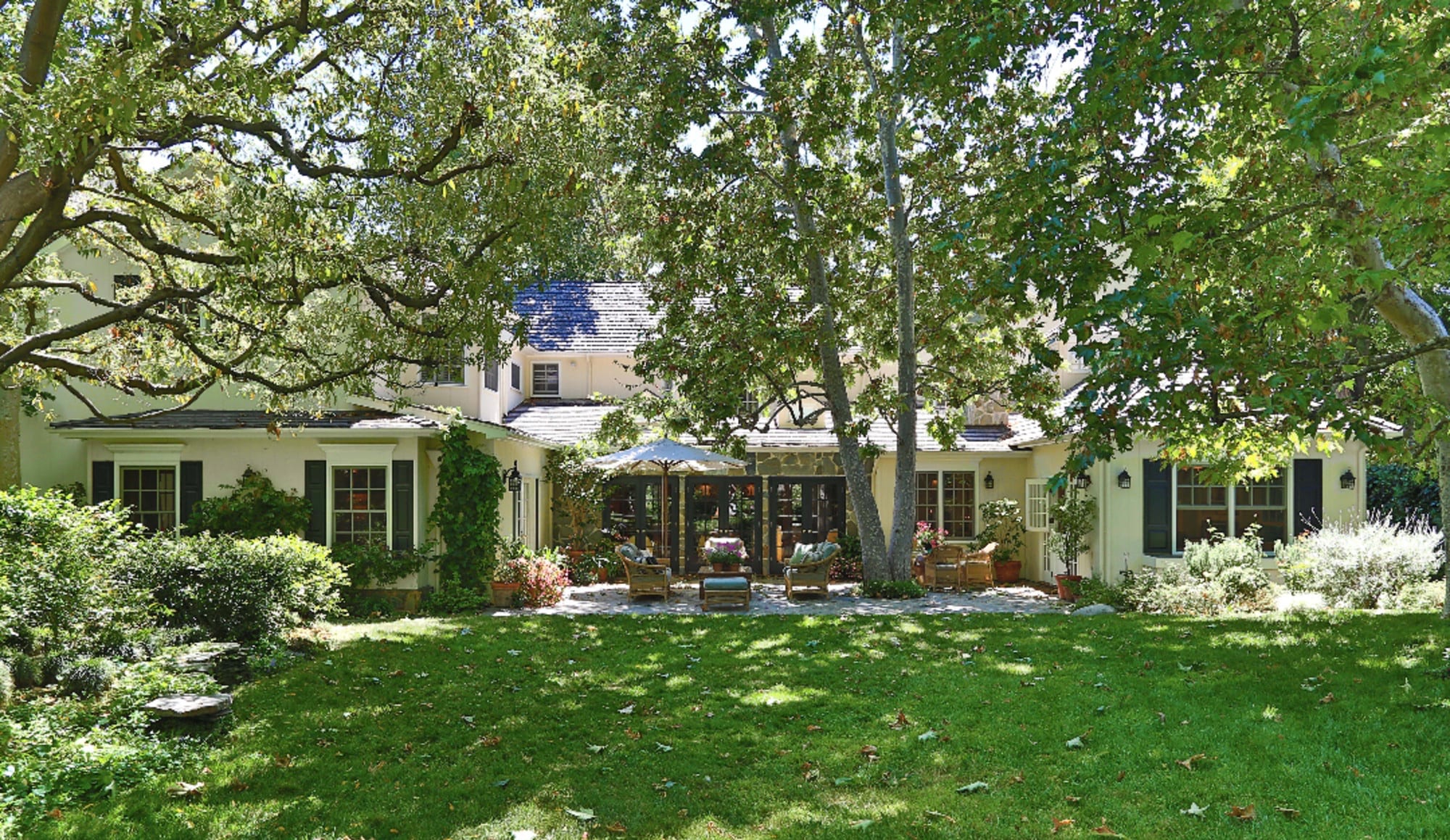 $17,000/Month
A masterpiece designed to the highest standards. The large swimming pool is accessible from all rooms on the main and lower levels. Perfect for entertaining.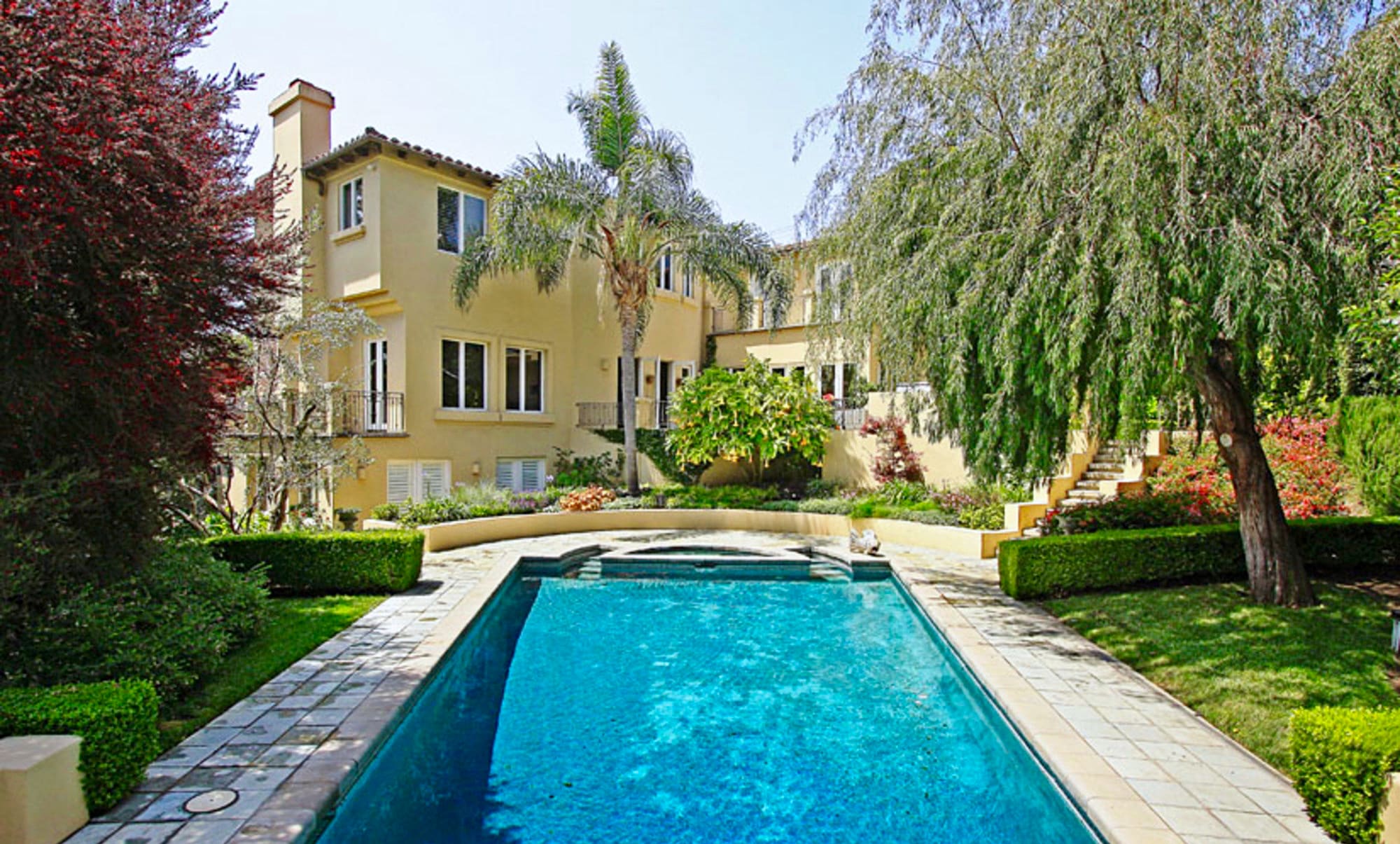 $10,350,000
Exceptional private, gated, exquisite Spanish Mediterranean estate exuding warmth and charm. Surrounded by mature giant Palm trees, thus having a "million-dollar landscaping." French doors open from the beautiful living and dining room to stone terraces and pergolas with a fountain, which is a great entertaining area.